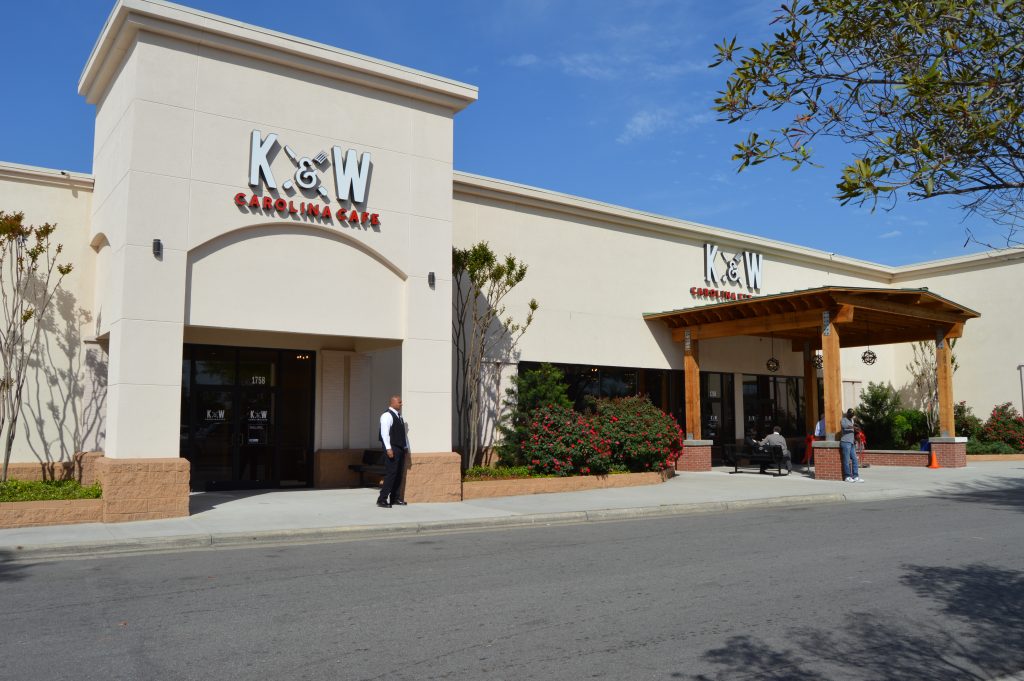 Commercial Community
Bordeaux Shopping Center is a regional destination center for medical and professional businesses and is home to North Carolina family owned Carlie C's IGA and K&W Cafeteria and Cafe both among the highest volume stores in their respective chains. We have several medical, professional businesses, food venues and a variety of goods and services.
Size and Location
Bordeaux Shopping Center is a beautifully landscaped traditional community type destination shopping center with over 41 businesses occupying 202,437 square feet on 19.56 acres adjacent to Cape Fear Valley Hospital across from the Ramada and Baymont hotels and backed up to residential homes. It was built in 1964 and is the location of the iconic Eiffel Tower replica.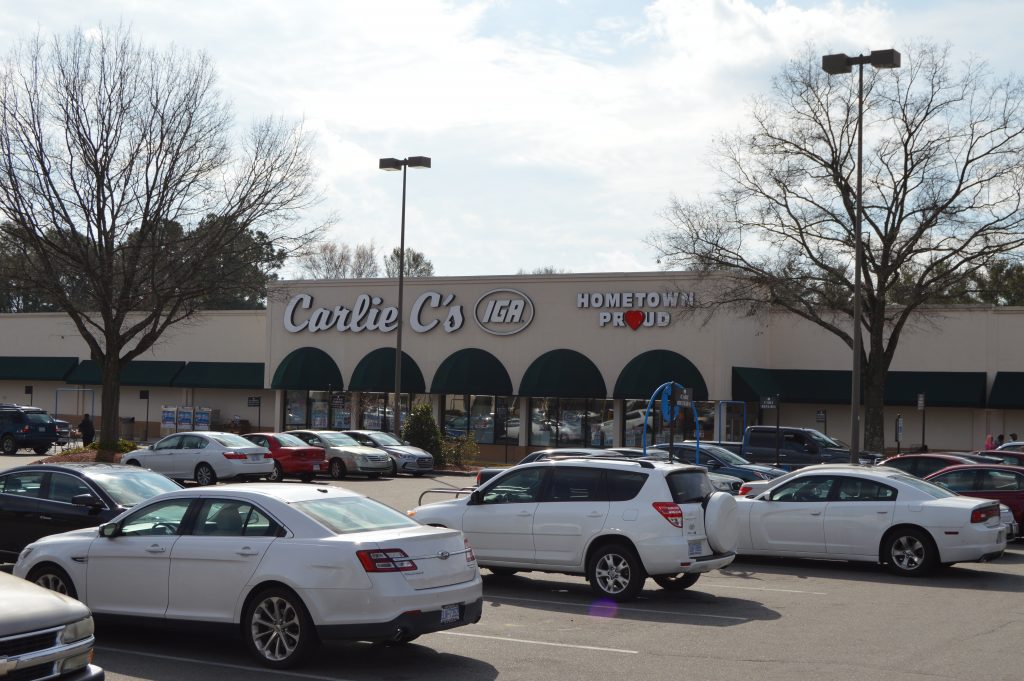 | | | |
| --- | --- | --- |
| Airport | Drive | Distance |
| Fayetteville Regional- Grannis Field Airport | 11 minute | 5.2 miles |
| Hope Mills | 10 minute | 4.7 miles |
| 1-95 | 8 minute | 3.8 miles |
| Ft. Bragg | 10 minute | 7.0 miles |
| Downtown Hay St. | 8 minute | 3.7 miles |
---
Traffic
| | | |
| --- | --- | --- |
| Collection Street | Cross Street | Traffic Volume |
| Village Drive | Owen Drive | 17,000 |
| Boone Trail | Owen Drive | 9,600 |
| All American Expy | Owen Drive | 45,000 |
| Cumberland Road | Owen Drive | 24,000 |
| Interstate 95 | Owen Drive | 36,000 |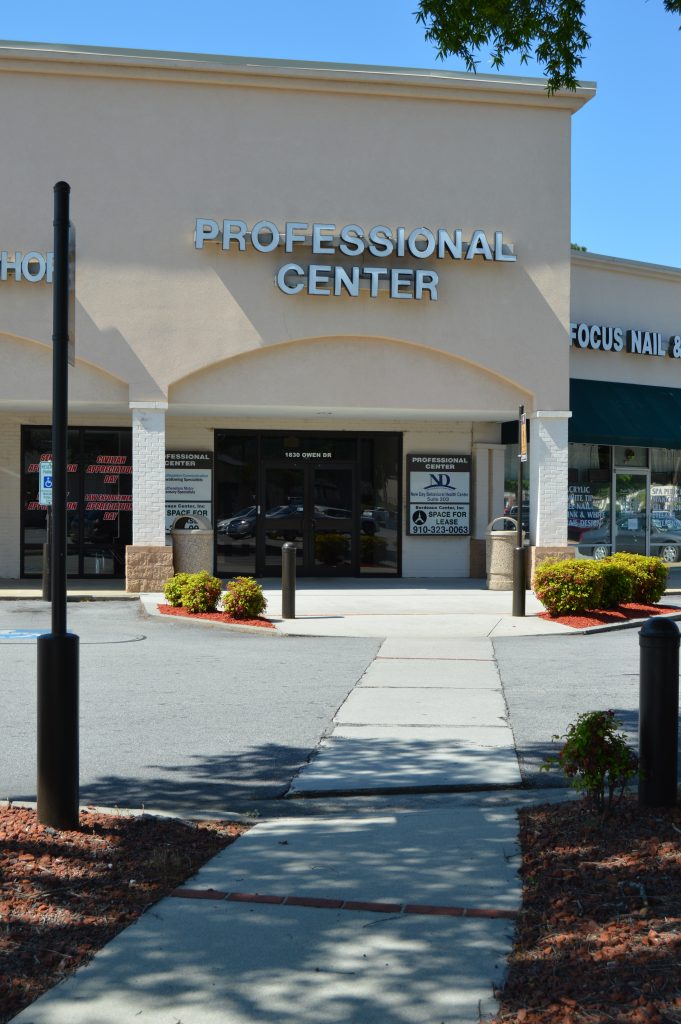 Amenities
ATM
UPS and FedEx
Bus Line
Signalized intersection
Dedicated turn lanes
Drive Thru
Four Entrances
Signage
Iconic Landmark
Abundant Parking
Well Lit Parking Lot
Camera Security System
Security Patrol Site Wide
Automatic Door locks for Office Building
No Common Area Maintenance fees
Beautifully Landscaped Grounds
Well designed and maintained parking lot
Parking and Road Access
The center has abundant to-the-door easy parking with a parking ratio of 8 spaces per 1,000 square feet, with four easy ingress and egress entrances. Multi – lane thoroughfares on two sides of the center, Owen Drive and Village Drive with a combined traffic count of 62,000. No parking fees for customers, clients or patients.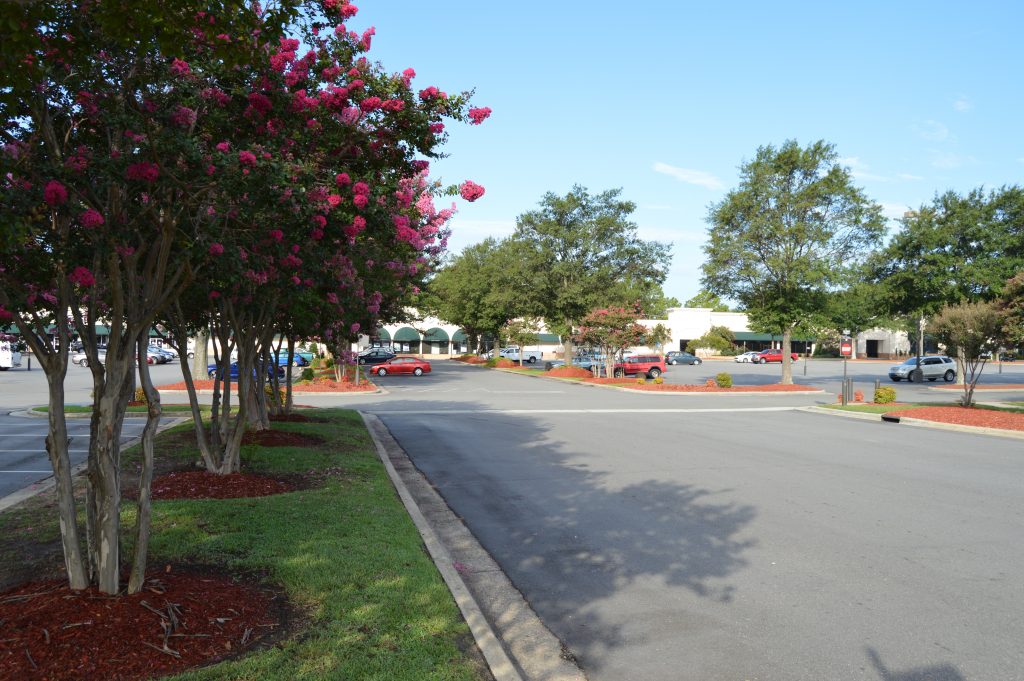 Description
Bordeaux Center is a family owned shopping center and has been a favorite place to shop since 1964. The pride the family takes in the center is apparent by the care and condition of the center. It is beautifully landscaped with a modern facade and well kept parking areas. It is locally recognized by its iconic one tenth replica of the Eiffel Tower. It is centrally located from downtown, Fort Bragg, Interstate 95 and Hope Mills and is adjacent to Cape Fear Valley Hospital; it is an ideal choice for businesses. Located at the intersection of Owen Drive and Village Drive in Fayetteville, NC, Bordeaux Center supports several medical and professional offices, food venues and various goods and services. Parking is abundant, convenient and free.