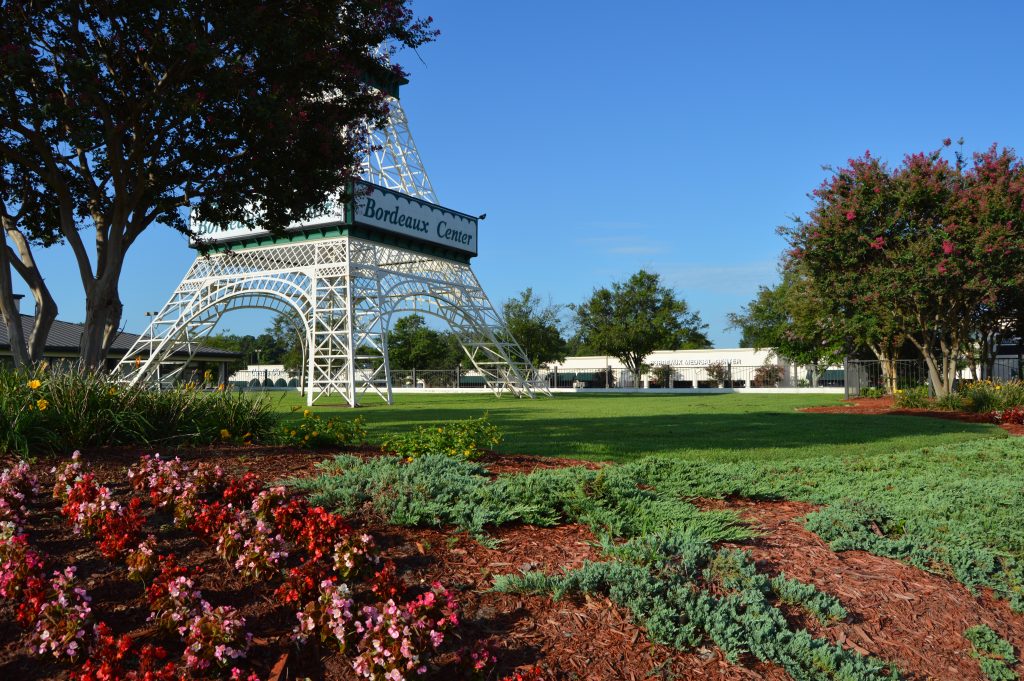 Bordeaux Center originated in 1964 with a grocery store and a five and dime store, soon expanding with a hardware store and a family owned pharmacy. Expansions were made during the seventies and eighties to include the Tower spaces with the Iconic Eiffel Tower replica and the first green roof in Fayetteville.
The Professional Center, which includes a three story office building was added and offers various types of office space and three out parcel buildings operating as various medical and goods and services facilities.
Over time, Bordeaux Shopping Center has changed with the needs of the community, transitioning into a pedestrian friendly professional community providing space for medical offices and businesses that support the healthcare needs of our community within a pleasant, convenient, friendly and attractive environment.
Bordeaux Center garnered the attention of the city and county for our revitalization efforts in 2017 and was awarded The Best Revitalization of a Non-Residential Property by The City-County Joint Appearance Commission.